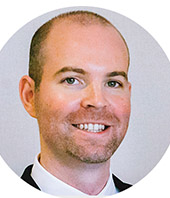 DR BENJAMIN SMITH
B.Med.Sci, MBBS, DCH, FRACP
INFECTIOUS DISEASES PAEDIATRICIAN
Dr Benjamin Smith is an Infectious Diseases Paediatrician. He holds a public appointment as a General Paediatrician at the Children's Hospital at Westmead.
Dr Smith graduated in medicine from the University of Sydney in 2010, where he had also completed a Bachelor of Medical Science. He commenced his paediatric training through the Sydney Children's Hospital Network. In 2017, Dr Smith completed his subspecialty training in Paediatric Infectious Diseases at the Children's Hospital at Westmead and Sydney Children's Hospital. He worked at the National Centre for Immunisation Research and Surveillance in his final year.
Ben runs a specialist, rapid-access, bulk-billed clinic for children with current infections, concerns about infections or vaccines. We aim to see all children within 1-2 working days and aim to reassure parents, help GPs and hospital doctors diagnose, manage and follow-up childhood infections, reduce unnecessary tests and treatment for your child.
Ben has two kids of his own and likes to listen to music and play tennis.