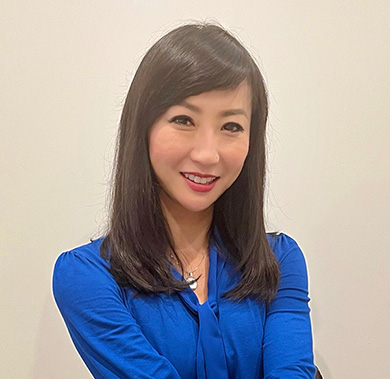 DIANA HUANG
CLINICAL NEUROPSYCHOLOGIST &
CLINICAL PSYCHOLOGIST
Diana is an enthusiastic, competent and professional clinician with extensive clinical and research expertise in clinical psychology and clinical neuropsychology. She holds registration as specialised endorsement in the practice of clinical neuropsychology with the Psychology Board of Australia. She has completed NSW Government SIRA and Allied Health Professional certified training in NSW Motor accident CTP scheme and NSW Worker Compensation Guidelines. She is also a registered provider with the National Disability Insurance Scheme (NDIS).
Diana has been working with children, adults and elderly in community and hospital settings. She has expertise in developmental/cognitive assessment and behavioural management of children with neurodevelopmental disorder.
She also has special interest in neurological disorders with a strong focus in the area of dementia, epilepsy, stroke (CVA), and traumatic brain injury. Clinically, her work focuses on neuropsychological assessment, memory rehabilitation, behavioural management, psychological intervention and recommendations for patients, cares, and their treating team.
She provides various therapeutic approaches and work with range of mental health issues including depression and mood disorders, anxiety and panic disorders, adjustment difficulty, relationships, carer distress, grief and loss.
She provides services at Westmead hospital, Royal Prince Alfred hospital and St Vincent's public hospital.
Diana has been involved in the research and specialises in the area of memory rehabilitation in patients with various neurological disorders. She is an Associated Investigator on the Australian Research Council funded Centre of Excellence in Cognitive and its Disorder (CCD). She published her research in peer-reviewed journals and has presented her research work in national and international conferences. Diana has been appointed as an editor of Dementia and Neurology journal since 2016.