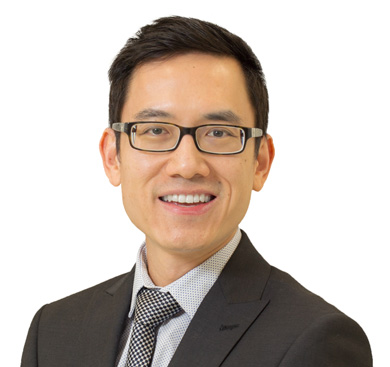 DR ERIC CHEAH
MBBS, FRACP
PAEDIATRIC GASTROENTEROLOGIST
Dr Eric Cheah is a Paediatric Gastroenterologist and Hepatologist. He holds a public appointment at the Children's Hospital at Westmead. He also has admitting rights at the Sydney Adventist Hospital, Westmead Private Hospital and Hospital for Specialist Surgery.
Dr Cheah graduated in Medicine from the University of Melbourne in 2005 where he also obtained Honours in the Bachelor of Medical Science. He commenced his paediatric training through the Royal Children's Hospital in Melbourne. In 2014, Dr Cheah completed his subspecialty training in Paediatric Gastroenterology and Hepatology, as well as paediatric liver transplantation at the Children's Hospital in Westmead. He was a Research Fellow with the James Fairfax Institute of Paediatric Nutrition, University of Sydney, examining the clinical effects of a drug intervention on cystic fibrosis pancreatic disease, and also study coordinated for an eosinophilic oesophagitis multicentre study. He has published and presented nationally and internationally.
Eric manages children from newborns to adolescents with gastrointestinal complaints including abdominal pain, functional gastrointestinal disorders, coeliac disease, constipation, diarrhoea, gastro-oesophageal reflux disease, liver disease and failure to thrive with a special interest in eosinophilic oesophagitis, inflammatory bowel disease, and cystic fibrosis.
Dr Cheah is accredited to perform paediatric gastroscopy and colonoscopy by The Conjoint Committee for the Recognition of Training in Gastrointestinal Endoscopy (CCRTGE). He also provides paediatric video capsule endoscopy (pill cam) services. He is a Fellow of the Royal Australasian College of Physicians (RACP), member of the Gastroenterological Society of Australia (GESA) as well as the American Gastroenterological Association (AGA).
Eric loves the outdoors, travelling and playing tennis. He also has a PADI open water diver certification.