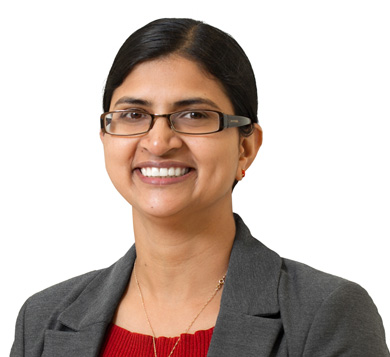 DR KAVITHA KOTHUR
MD, DCH, FRACP
PAEDIATRIC NEUROLOGIST
Dr Kavitha Kothur has specialist qualifications in paediatric neurology and paediatrics. She completed paediatric neurology training through fellowships in epilepsy, neuromuscular, neuroimmunology and general neurology at the Children's Hospital at Westmead.
She also worked in neurodisability/rehabilitation clinic and child psychiatry.
Dr Kothur provides comprehensive care for neonates and children with neurological problems from birth through to 16 years of age and works towards providing best possible care for her patients and their families.
She has broad range of clinical experience in the diagnosis, investigation and management of children with seizures, epilepsy, headache, developmental and behavioural concerns, neuromuscular problems, neurogenetics, Tics, abnormal movements and psychosomatic disorders and brain injury.
She has experience in managing children with disability and strongly advocates for their support services. She has a strong interest in clinical research and teaching. She also has an appointment as clinical lecturer at the Discipline of Paediatrics and Child Health, University of Sydney. She is currently conducting research at Institute for Neurosciences and Muscle Research (INMR) in developing biomarkers of neuroinflammation as part of PhD.
She has honorary appointment as postgraduate fellow in epilepsy at the Children's Hospital at Westmead.
She published her research in peer-reviewed journals and has presented her research work in national and international child neurology conferences.
She is a mother of two young girls and understands family needs and challenges faced by the families.