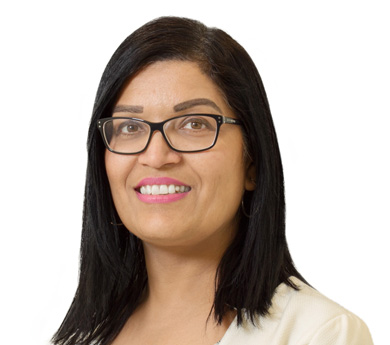 DR NARINDER KAUR
FRACP
PAEDIATRIC ALLERGIST AND IMMUNOLOGIST
Dr Narinder Kaur is a Paediatric Allergist and Immunologist. She had extensive experience in managing Paediatric food allergy (birth to 16 years), eczema/severe eczema (birth to 16 years), drug allergies, asthma, allergic rhinitis and immunotherapy for aero allergies. She is currently involved in research on peanut allergy with the Allergy and Immunology department at The Children's Hospital at Westmead.
Dr Kaur organises all the required investigations (skin prick tests and blood tests) at the time of consultation. She can organise food and drug challenges. Dr Kaur has keen interest in education and research. She is as academic paediatrician with the Sydney Child health Program at The Children's Hospital at Westmead. Dr Kaur is a formal examiner with Royal Australasian College of Physicians (RACP). She has presented her research at various national and international conferences.
Dr Kaur has 2 children, one of them with severe food allergies. She understands the challenges faced by children and their families in managing food allergies every day and how it affects them.