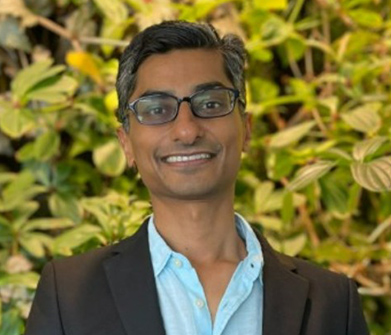 DR SHIHAB HAMEED
MBBS, FRACP
CLINICAL ASSOCIATE PROFESSOR,
PAEDIATRIC ENDOCRINOLOGIST
Clinical Associate Professor Shihab Hameed is a Specialist Paediatric Endocrinologist with clinical appointments as Senior Staff Specialist at Sydney Children's Hospital, Randwick and Head of Department of Paediatric Endocrinology and Diabetes at Royal North Shore Hospital. He grew up in Sydney attending North Sydney Boys' High School, and completed medical schooling with Honours from the University of New South Wales in 2002. He completed sub-specialization in Paediatric Endocrinology through Sydney Children's Hospital, Randwick. He has also been awarded a Ph.D. in Paediatric Endocrinology and Diabetes through the University of New South Wales. He has practiced for many years as a Specialist in Paediatric Endocrinology and worked at other sites including Campbelltown and Nepean Hospital.
Dr. Hameed has expertise in the management of growth disorders, puberty issues, adrenal dysfunction, pituitary and thyroid abnormalities, obesity, insulin resistance, polycystic ovary syndrome, diabetes mellitus, insulin pump therapy, and continuous glucose monitoring.
Clinical Associate Professor Hameed has an exemplary research track record and has been awarded many competitive research grants including from the National Health and Medical Research Council of Australia (NHMRC). He is a Senior Conjoint Lecturer at the University of New South Wales, and a Clinical Associate Professor at the University of Sydney. He is a regular invited speaker at international and national conferences and an co-author of international consensus guidelines.
He is approachable and great with children and adolescents. Outside of work, he enjoys bushwalking, kayaking and spending time with his family and their young labradoodle.
Areas of interest:
Endocrinology, Diabetes
Paediatric Endocrinology