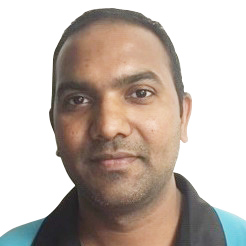 SUDHEER TEEGALA
PHYSIOTHERAPIST
Sudheer is a registered physiotherapist and a member of Australian physiotherapy Association. He has extensive experience in helping patients with chronic and acute pain management.
His treatment approach is goal orientated, specific and tailored to each individual.
Sudheer has been treating post-operative, surgical and rehabilitation patients and specialises in sports injuries, shoulders, hips, knees strength and reconditioning.
He is passionate in making a positive impact on his patients by addressing the root cause of the problem and helping them reach their goals whether they are on the field or returning to their activities of daily living.
Languages: English, Hindi and Telugu
Interests: Cricket, Music and Yoga